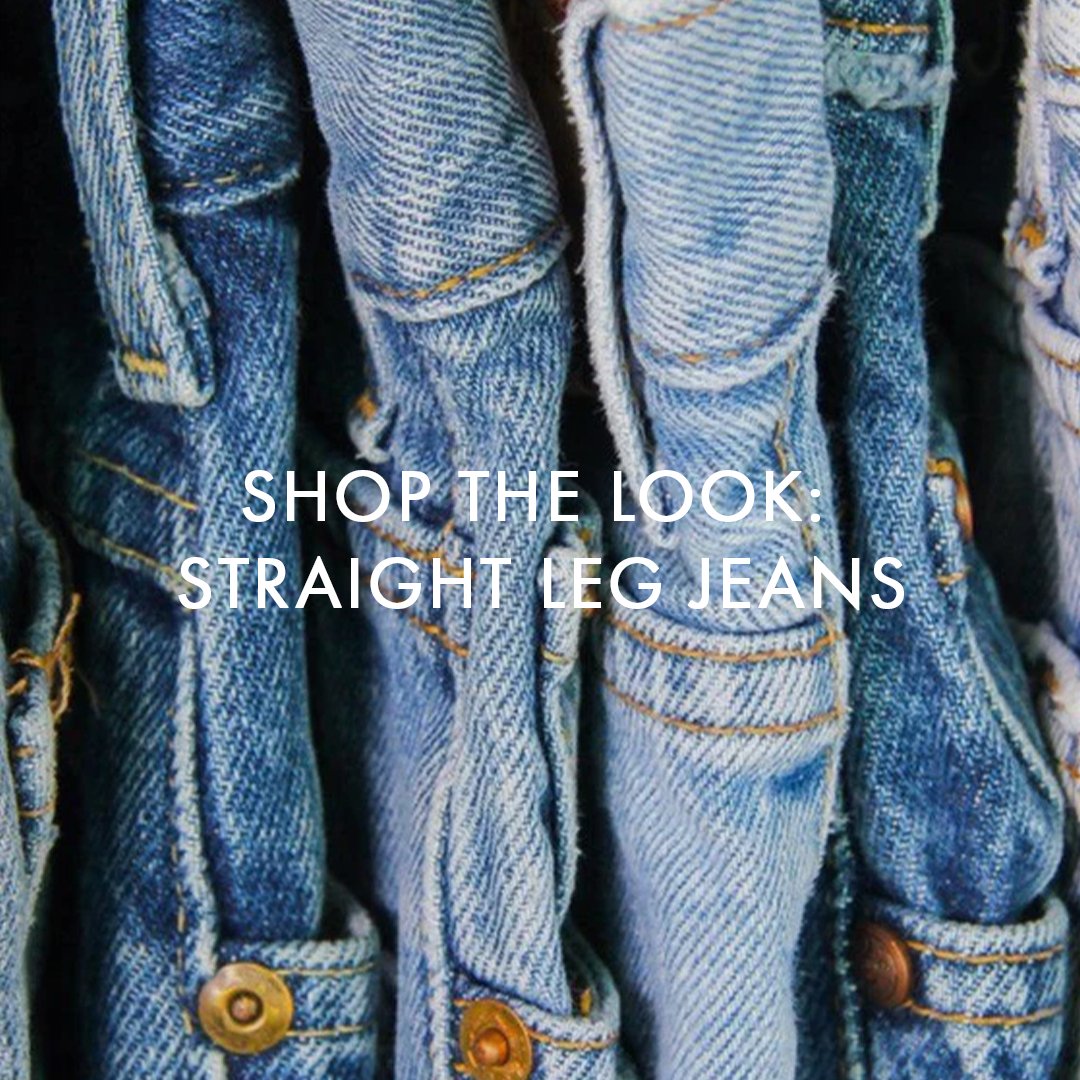 Shop the Look: Straight Leg Jeans
The trend of transitioning from a skinny jean to something straighter is happening. You've been seeing it everywhere. An ode to the 'vintage' denim of the 90s with some more contemporary twists. If you have worn similar silhouettes yourself "back in the day" - it may seem somewhat daunting to you. But remember, fashion should be fun and always comes back! Playing around with different silhouettes doesn't have to require too much overthinking. 
When styled correctly and properly fitted, a straight leg jean can be extremely flattering. We wanted to share some easy, wearable inspiration for you! All products are linked and available to shop at danali.ca or in store.

Men's Look One:
Nudie Jeans Gritty Jackson in Bleu Vintage
Nudie Jeans Barney Canvas Overshirt in Cinnamon
Wolverine Original 1000 Mile Boot in Black
Norse Projects Twill Sports Cap in Navy
Saxx Platinum Trunk in Blue Mirage Stripe
Richer Poorer Vacation Socks
Naked and Famous Denim Thick Belt in Black

Women's Look One:

Nudie Jeans Breezy Britt in Black Worn
Ganni Seersucker Check Top in Orchid Bloom
Naked and Famous Denim Buffalo Leather Belt in Black
Bleuforet Openwork Cotton Ankle Socks
Comme des Garcons Chuck Low Sneakers in Off White

Men's Look Two:
 AGOLDE Criss Cross Upsized Jean in Suburbia
Judith and Charles Philip-B Jacket in Rust
Judith and Charles Tropic Blouse in Camel Stripe
Tiger of Sweden Camminia Shoes in Black Leather
When you're ready to give a straighter leg jean a try - come see us in store or reach out to us virtually. We are here for the experience.
 
PS. We'll always love our skinny jeans too.